Caldwell County Traditional
Musicians Showcase

April 2002


---

Bill & Angie Warren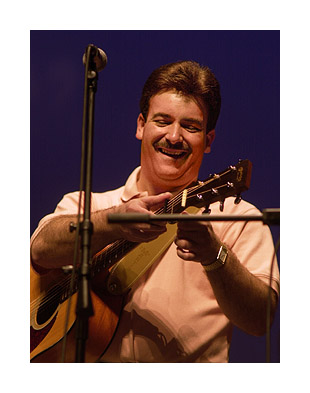 Bill and Angie own and operate a jewelry store in Hudson called
"The Gold Mine Fine Jewelry and Gifts." They've been married for
13 years and live in Hudson. The Warrens met at Tweetsie Railroad
while Bill was performing in the Tommy Faile Band in the early 80's.

Bill and Angie have one son, Michael Dillon (7), who's interested
in playing drums and likes to sing.

Bill performs in a group called New Laurel Creek with John Shuffler,
David Wiseman, Freddie Beach and Jim Smith. They're musically active
in their church, Covenant Baptist on the Connelly Springs Road.

Bill performed with The Sullivan Brothers and The Tommy Faile Band.
Angie played with The Carswell Family. Together they've performed
with River Run, Idle Time, and The Singing Winebargers. Idle Time
won the 1996 Southeastern Pizza Hut International Bluegrass Music
Showdown. They finished first runner up for best bluegrass band in
the nation in the finals.

Angie is a native of Hickory, Bill is a native of Hiddenite.

On I Do Re Mi:
"Heart Over Mind"
"This Morning at Nine"


---
[Previous] [Next]
[2002 Showcase]

[SHOWCASE INDEX]