Caldwell County Traditional
Musicians Showcase

April 2002


---

Musical Families of Caldwell County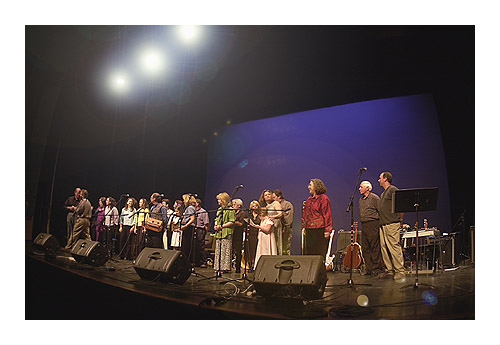 The performers in this Showcase have been
married for an aggregate of 180 years.


Some of the music from the 2002 Showcase is gathered on the
CD, I Do Re Mi from Ticknock Studio. The recording
project was supported by the Caldwell Arts Council and by a grant
from the Grassroots Arts program of the North Carolina Arts Council,
a state agency.

Many of the performers have CD's of their own. For further
information and to purchase CD's and cassettes featuring tonight's
performers, contact

Strictly Clean and Decent
1606 Ticknock Way
Connelly's Springs, NC 28612

1 (828) 759-2313
Email: info@strictlycleananddecent.com.



---

[Previous]

[2002 Showcase]

[SHOWCASE INDEX]